By. Bryan Rothamel, Field Officer
The local government budget season is nearing its climax. On March 14, the Fluvanna County  Board of Supervisors will meet to pick a tax rate to advertise.  Once advertised, the rate can be reduced but it can not be increased.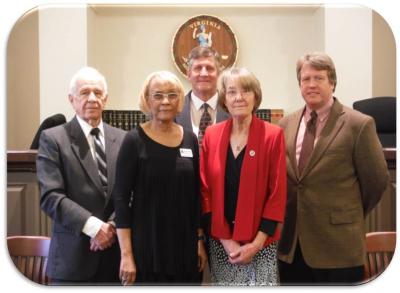 The supervisors will meet for a work session at 7 p.m. but expect a long night. This will be the first time the supervisors go line by line to determine what should and should not be in the budget.
The county administrator proposed nearly a three cent increase in real property tax in his budget. Steve Nichols didn't include any additional money for the schools in his budget.
The School Board unanimously passed a budget that requested an additional $1 million in local funding. The largest portion of the request includes $700,000 for salary increases.
Nichols' budget also doesn't any salary increases for the county staff. It does include one additional staff member but the departments requested four new positions.
The county's budget situation will only get tighter in future years without new development. The proposed LKQ salvage yard is estimated to bring in about $300,000 of tax revenue, the equivalent of a penny of real estate taxes for all land owners.
The supervisors have actively followed staff recommendations to make development easier. Besides the Shovel Ready Sites program passing, the county made a change to collection of the land use back taxes for the Zion Crossroads community planning area.
The old rule was when a property changed zoning, it was out of the land use program. The owner would then have to pay five years of back taxes. The recently passed rule is the landowner can request a zoning change, the zoning change can occur but paying five years worth of taxes is not collected until the use of the land changes.
The problem was previously landowners trying to sell and develop land had to pay for zoning changes plus the five years of taxes before even listed the property for sale. Now the landowner can factor in paying the taxes into the sale of the property. Plus, the "five years of back taxes" may include the new zoning. Commercial land is valued higher than agriculture.
Supervisors also reduced fees to rezone. Applications to rezone now will only cost $1,000. Previously they cost $1,000 plus $50 per acre. If a property owner has multiple parcels to rezone but submits one application, it is still just $1,000.
The next supervisor meeting is the budget work session on March 14. It is shaping up to be a long one, bring snacks if coming. Cookies will probably be available.
The Free Enterprise Forum's coverage of Fluvanna County is provided by a grant from the Charlottesville Area Association of REALTORS® and by the support of readers like you.
Bryan Rothamel covers Fluvanna County for the Free Enterprise Forum
Photo Credits: Fluvanna County