By. Neil Williamson, President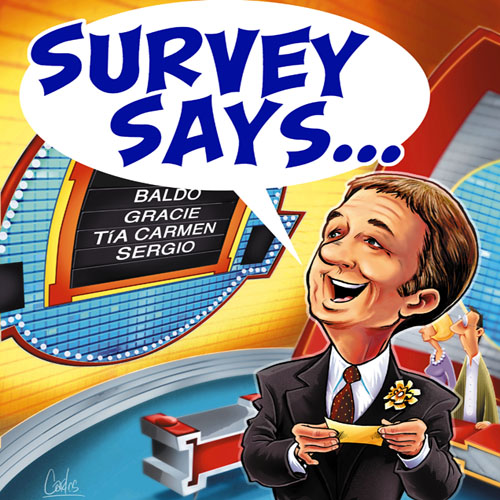 The Charlottesville Planning Commission is, once again, seeking public engagement regarding their drafting of the 2018 Comprehensive Plan.  This time the engagement methodology is an  online survey instrument.
While many folks will focus on the specific questions that are asked in the survey.  The most important question in any such survey is who will take the time (5-8 minutes) to complete the survey.
Will you?
You see when a respondent has to perform an action, such as visit a website or call in to answer, this is known as a self selection survey.
The American Association for Public Opinion Research (AAPOR) cautions that results of surveys based on respondents who self-select may not be reliable. The characteristics of people who choose to participate in this type of survey may be different than those who do not in ways that bias the final results. These polls may sometimes be accurate, but it is very hard to evaluate whether they are accurate simply because of good luck or because they were able to capture good information about the population they were trying to represent. AAPOR has not yet made a final judgment about the reliability of opt-in samples, but warns that this type of sample is not based on the full target population.
Based on prior experience with self selection surveys, we anticipate the sample set will be over represented by a subset of the entire Charlottesville population who are more engaged with the planning process.  It is not that the survey seeks to exclude those currently unengaged, it simply is not built to achieve this goal.  With the Planning Commission looking to wrap their work by November, this is one of the last (but not the last) opportunities to weigh in on the proposed plan.
In the end, this survey document is one of many efforts the Charlottesville Planning Commission has made to engage the public.  The Free Enterprise Forum hopes the results will be used in their proper context and strongly encourages participation in this survey.The information collected will be considered when finalizing the Comprehensive Plan.
If you care about Charlottesville's future, please encourage complete the survey by Thurs., Oct. 4th.
Respectfully Submitted,
Neil Williamson, President
Neil Williamson is the President of The Free Enterprise Forum, a public policy organization covering the City of Charlottesville as well as Albemarle, Greene, Fluvanna, Louisa  and Nelson County.  For more information visit the website www.freeenterpriseforum.org
Photo Credit http://deskofbrian.com