By. Brent Wilson, Field Officer
On Tuesday (9/10) the Greene County Board of Supervisors approved a Special Use Permit (SUP) to allow a resident in an area zoned R-1 Residential to keep up to six ducks on their property.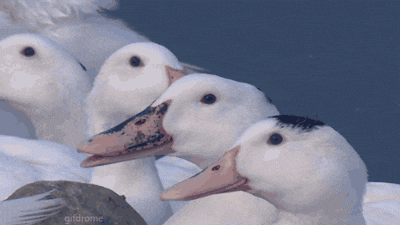 The entire issue started innocently enough, Matt and Jamie Snow received some incorrect information from a vendor and thought they could have unlimited ducks along with chickens at their home in a R-1, Residential zoned Area . The county contacted them and explained that they would need a SUP to lawfully continue to house the ducks.
Planning Administrator Jim Frydl reviewed the process the Snows have gone through to date and explaining they started with a request and a deferral from the Planning Commission and finally a compromise proposal for a Special Use Permit which the Planning Commission forwarded to the Board of Supervisors.
The Snow family lives in Wetsel Village, which is zoned R-1, and by right they are allowed six chickens on ½ acre or less or up to 10 chickens on a lot greater than ½ acre. However, to have anything other than chickens, such as ducks, a SUP is required.
The Snows reapplied for a permit to allow six ducks in addition to the six chickens that are allowed by right. The Planning Commission recommended approval with conditions of a privacy fence and the Snows added that the use would expire whenever the Snow's sell the property. Normally, SUPs go with the property so this is a change from the norm.
The supervisors all agreed that the Snows worked well with the county once they understood the process and the requirements. Vice Chair, Michelle Flynn (Ruckersville), was pleased that the Snow's addressed the concerns of the neighbors and the fact that they offered to have the permit expire when they sell the property impressed her.
Supervisor Dale Herring (At-Large) attended the two Planning Commission meetings that the Snows presented their requests and, from the first meeting, they found good homes for all the extra animals down to the six chickens and six ducks. The Snows effectively addressed all the issues raised by the Planning Commission. Commissioners Cox and Durrer agreed with the request.
Chairman Bill Martin (Stanardsville) confirmed that there were no roosters included (the only public comment was the existence of roosters in the neighborhood). Martin said he was impacted by the Snow's letter explaining that the animals were therapeutic for Mr. Snow for his post traumatic stress syndrome and it provided the animals to teach their children how to care for them. And finally, he appreciated  the Snows proactive work with their neighbors to address their concerns.  One neighbor who expressed concerns at the first Planning Commission meeting came to the second meeting and supported the permit.
With that, the Supervisors unanimously approved the Special Use Permit allowing six ducks. This is the first SUP in R-1 for animals since the code had been revised.
Brent Wilson is the Greene County Field Officer for the Free Enterprise Forum a privately funded public policy organization.  The Free Enterprise Forum Field Officer program is funded by a generous grant from the Charlottesville Area Association of REALTORS® (CAAR) and by readers like you.  To support this important work please donate online at http://www.freeenterpriseforum.org 
Photo Credit: Giphy.com, Greene County