By. Neil Williamson, President
The ability to ask the right question is more than half the battle of finding the answer."                     – Thomas. J Watson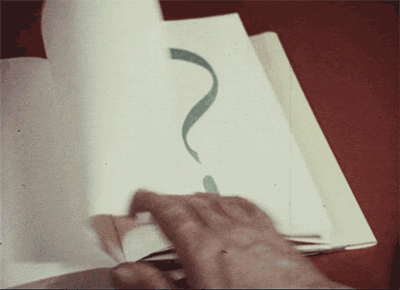 Albemarle County Planning Commission's Form Based Code Work Session on Tuesday evening reminded me of Thomas Watson's quote.  Staff is walking the commission through a number of targeted questions to help determine how to possibly amend zoning regulations and implement a Form Based Code in the Rio29 area.  This week's topics are Architecture, Housing and Arts/Placemaking.
In considering the questions and the zoning changes required,  The Free Enterprise Forum hopes the commission will measure their answers against the Rio29 Small Area Plan:
The Plan establishes a vision and recommendations for transforming Rio29 into a connected, multimodal area with a vibrant, mixed-use community enhanced through conservation and public amenities.
To their credit, Albemarle planning staff has proactively engaged a number of community groups (including the Free Enterprise Forum) to get their perceptions of the Form Based Code questions.
Question 1: Should we include criteria specific to architectural design into the form-based code and subsequently eliminate ARB (Architectural Review Board) review within the Rio29 area?
Staff Recommendation: Staff recommends incorporating Entrance Corridor guidelines as regulations within the form-based code to eliminate the need for ARB review of individual development projects within Rio29. Doing so can help incentivize redevelopment by creating a more efficient process and increasing certainty for developers and property owners.
Last month, the Free Enterprise Forum called for the ARB to vote itself extinct (within the Rio29 area).  Two weeks ago, the ARB itself stated that while they wanted to be involved in the creation of the regulations, they were generally positive about eliminate their review.
The correct answer to #1 is decidedly YES, with flexibility built into the "requirements"
The staff is posing two housing questions in Tuesday's work session.
Question 2: Should we regulate density through the Rio29 form-based code; i.e. setting maximum or minimum density limits measured in dwelling units per acre?
Staff Recommendation: Based on the above description, staff does not recommend requiring a density maximum or minimum in the Rio29 form-based code. Alternatively, staff recommends form requirements drive development of the area. The form-based code will ensure the scale and character of development is consistent with the Rio29 vision. Allowing flexibility on density enables greater flexibility in use for property owners, permits a variety of housing options and supports a market-driven redevelopment approach.

At the first work session, staff previously recommended that single family residential uses not be permitted in the Core and Flex areas of Rio29 to eliminate forms of development that are inconsistent with the Small Area Plan's vision. Including density requirements could stifle redevelopment of the area, limit construction of "missing middle"housing types and unnecessarily drive up the cost of housing. Emphasis added-NW
We concur with staff on this recommendation.  The Free Enterprise Forum believes that if Form Based Code is developed as an optional overlay, property owners will utilize their creativity to address market needs including affordable housing.
The answer to #2 is NO!
Question 3 – Should we require a minimum percentage of affordable housing as incentive zoning, assuming the code is structured as an "optional overlay"?
Staff Recommendation:Staff recommends requiring a percentage of affordable housing within each new residential development in Rio29 (assuming the code is structured as an optional overlay). Staff recommends the percentages be applied on a sliding scale to incentivize the development of a range of housing affordability levels. Staff recommends that if the developer opts into the form-based code, then one of the following apply:

•15% of units are affordable at 80% AMI

•10% of units are affordable at 60% AMI

•5% of units are affordable at 50% AMI

As described above, requiring these percentages assumes the code will be structured as an optional overlay. A decision on how the code will be structured has not yet been made, and it is one staff will be engaging the Planning Commission on at our next work session.

If decision makers decide the form-based code should be mandatory rather than an optional overlay, staff would recommend the above scales be adjusted to offer bonus factors for developers who choose to provide affordable housing at the percentages listed above.

In addition to the "required" affordable units recommended above, staff recommends additional bonus factors such as height bonuses, reduced parking requirements, modification and reduction of stepbacks/setbacks, ground story use requirements and architectural standards for the provision of additional affordable units above the percentages listed above. Emphasis Added – NW
While the Free Enterprise Forum appreciates that staff wishes to both require and incentivize affordable housing, this question is entirely dependent on the question the staff is asking next work session regarding the type of zoning.
If it is an overlay, we believe there may be an acceptable number of affordable units required in order to utilize the overlay.  We also believe long term affordable rentals should be a part of the equation (especially serving those in the lower AMI percentages).  Albemarle must be careful in calculating this requirement for if the ask is too high, the overlay may not be utilized.  At this time, it is unclear if the proposed sliding scale for affordable housing will "pencil out".
The answer to Question #3 is maybe.
Question 4 What types of bonuses are appropriate for public art provision?
Staff Recommendation: Staff recommends providing bonuses and/or reduction in certain site design requirements for the inclusion public art with new development projects, either on-site or as a contribution to a public art fund.  A percentage of the construction valuation should be used as a required budget to qualify for the bonus. The artwork should be accessible to the public, by being visible from the public right-of-way, public amenity space,or on a publicly viewable façade.
The Free Enterprise Forum is not convinced this is a proper manner to fund public art.  While appreciate of the optional nature, we fear that this will unnecessarily increase the housing cost with limited public benefit.
The answer to question #4 is Likely None.
Albemarle's Form Based Code discussion is far from over but we have been encouraged by the methodology and outreach from staff.  It is up to the "policy makers" to guide policy but staff seems to be asking the right questions.
Stay Tuned.
Respectfully Submitted,
Neil Williamson
Neil Williamson is the President of The Free Enterprise Forum, a privately funded public policy organization covering the City of Charlottesville as well as Albemarle, Greene, Fluvanna, Louisa and  Nelson County.
Photo Credit Giphy.com