By. Neil Williamson, President
We asked.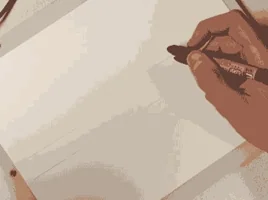 You answered.
And that has made all the difference.
The day after the November elections, the Free Enterprise Forum asked a simple question  Can I Count on You? — A Post Election Request .
The answer to that question is a resounding YES!  This week, we reached our 2019 fundraising goal.

From the independent business who sent a check for $50 with "keep up the good work" in the memo line to the businessman who literally jumped in his car and hand delivered a check because "It sounded like you needed money", to the many online donations that helped us get over the top, I cherish and value each and every donor, regardless of amount.  We need you to keep this lean organization running.
But this wasn't the first time this year that you responded.
In January, via an online survey we asked:
What is important to you?
How are we doing?
What should we do more of?
How should we change?
The results of this anonymous survey were unscientific, unvarnished, humbling and illuminating.
The Board of Directors received all the answers verbatim and developed a strategic plan that is more proactive, more research based, and as one commenter put it "Less snarky".  This soul searching process, while difficult, has made us a better, more focused, organization.
As we prepare to start our 17th (!) year of operation, I needed to pause and
Thank you for fully funding our 2019 campaign
Thank you for your honesty and candor in responding to our survey
Thank you for reading the blog (and Facebook, and Twitter)
Thank you for your continued interest in local public policy.
While we are a large part of the "crowd" at many of the meetings we attend (#SeatsAvailable), I am thankful that the Free Enterprise Forum provides me with the opportunity to learn and engage with some of the smartest and most knowledgeable people in Central Virginia.  Not all of these fine people agree with all of our positions, but the vast majority treat each other, and their ideas, with respect and consideration.   I am truly blessed to serve in this position, in this place, at this most interesting time.
Thank you for your continued support.
Respectfully Submitted,
Neil Williamson
—————————————————————
Neil Williamson is the President of The Free Enterprise Forum, a privately funded non partisan public policy organization covering the City of Charlottesville as well as Albemarle, Greene, Fluvanna, Louisa and  Nelson County.  For more information visit the website www.freeenterpriseforum.org