By. Neil Williamson, President
Adapted from testimony to Charlottesville City Council and Planning Commission 14 January 2020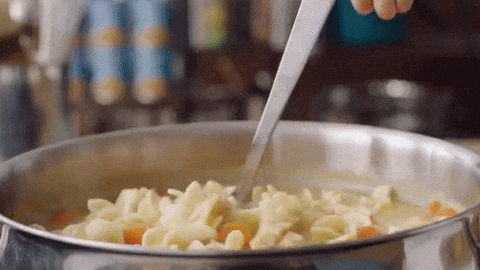 Winter is one of my favorite times of year to cook.  I am partial to long, slow, cook all day soup adventures such as split pea (with a ham bone), chili or vegetable. I'll start it before breakfast have the soup fill the house with warmth.  At dinner time, I serve it with some crusty sourdough bread.   It takes a long time, and all the proper ingredients, in the right amounts, to get a soup just right.
Tonight, the Planning Commission is being mandated to make a recommendation on the proposed Form Based Code for the Strategic Investment Area.
While The Free Enterprise Forum is supportive of optional Form Based Code overlays, the proposal before you is not optional and reduces the development potential of this important part of the city.  We believe it has taken a long time but not all the ingredients are there for a good Code.
The rationale used to initiate the form based code has dramatically changed as a result of the community engagement process.  As Emily Hays reported in Charlottesville Tomorrow last October:
However, the process of drafting the form-based code did not start until one month after the white supremacist rallies in August 2017.

"The whole code sort of got derailed, for lack of a better word. It got focused on really, really talking about affordable housing. That's what residents wanted to talk about," said Marina Khoury, a partner at the firm DPZ CoDesign that was hired to draft the code alongside the Form-Based Codes Institute.
The resulting code now reduces the potential housing by way of reducing building height.  In the Downtown Extended area the current zoning allows up to 9 stories.  Under this FBC proposal you can achieve 6 if you provide affordable housing (that remains affordable for at least 30 years).  Interestingly, the topography of the SIA lends itself to taller buildings, yet the proposed code significantly reduces building heights.
Make no mistake, this is a downzoning – It has lots of pretty pictures but it is a downzoning.
Charlottesville needs more housing not less.
The Free Enterprise Forum asks the Planning Commission to recommend denial of ZT19-02 and ZM19-10-02 on the grounds that it reduces housing opportunities and somewhat counter intuitively will harm economic development in the very part of the City that Council identified as needing strategic investment.
Further, we ask City Council to vote down this code change, but not the work behind it – further engagement with residents and property owners is required to determine a viable, optional Form Based overlay that could mandate affordable housing and allow building heights above 6 stories.
Charlottesville's FBC soup has been cooking for a long time but absent the right ingredients, it will not be good and no one will use it – Perhaps that was the idea all along.
Thank you for the opportunity to speak.
Respectfully Submitted,
Neil Williamson, President
—————————————————————
Neil Williamson is the President of The Free Enterprise Forum, a privately funded non partisan public policy organization covering the City of Charlottesville as well as Albemarle, Greene, Fluvanna, Louisa and  Nelson County.  For more information visit the website www.freeenterpriseforum.org
Photo Credit: Giphy.com