By. Neil Williamson, President
If a Planning Commission fails to make a recommendation does an ordinance make a sound?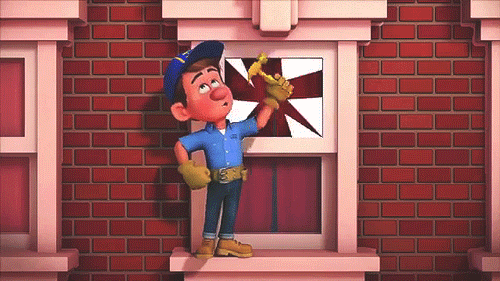 This is not a rhetorical question.
As Nolan Stout reported in The Daily Progress article:
Charlottesville planners did not recommend that the City Council adopt a new form-based code for an area near downtown.

They didn't recommend that the council deny it, either.

The city Planning Commission made no recommendation on form-based code following a joint hearing with the City Council during its meeting on Tuesday…

Commissioner Gary Heaton made a motion to recommend that council adopt the code, but it did not receive a second and died.

"I think it is a better way to go than what we currently have," Heaton said.

Commissioner Lyle Solla-Yates made a motion to recommend denial of the code, but it also did not receive a second and died.
Deputy City Attorney Lisa Robertson informed the commission that state law mandates that the commission make a "report" to the City Council not necessarily a recommendation.
Monday night, Charlottesville City Council will hear the first of two readings regarding their proposed form based code absent a recommendation for the Planning Commission.
The Free Enterprise Forum believes a great deal of foundational work has been done on this proposed Form Based Code (FBC) for the Strategic Investment Area but, as we said in our public hearing testimony, we do not think it is ready.  We believe as written the code will reduce density (downzoning) and reduce investment opportunity in the Strategic Investment Area.
We are equally concerned that this might not be the right time for this specific ordinance change – considering the affordable housing initiative, the comprehensive plan and subsequent zoning code audit – might it be best to press pause on FBC until those are complete?
Considering the number and magnitude of Neighborhood Development Services programs already underway and limited resources, pause might be the best choice.
If, instead, Council wishes to press the FBC forward, we ask three things:
Make it an optional overlay
Include incentives to make it the desirable option
Establish success metrics
If the Council chooses to fix it or nix it, we humbly ask they follow the procedurally unusual non recommendation of the Planning Commission and not endorse the flawed form based code.
Respectfully submitted,
Neil Williamson, President
—————————————————————
Neil Williamson is the President of The Free Enterprise Forum, a privately funded non partisan public policy organization covering the City of Charlottesville as well as Albemarle, Greene, Fluvanna, Louisa and  Nelson County.  For more information visit the website www.freeenterpriseforum.org
Photo Credit: Giphy.com/Disney