By. Neil Williamson, President
Both Charlottesville and San Francisco have an affinity to Tony Bennett (Not the same one).  Similarly, I was struck by the congruency of neighbor comments regarding residential projects near both localities.  You tell me which quote is which:
"residents said things like "too aggressive, "not respectful", "audacity", "very urban", "blocking views", "does not conform", "property values will be destroyed" and "will allow more crime to be committed".
residents said things like "incompatibility aspects of apartments", "plan is at a crisis", "Enough is Enough", "moratorium on development", "out of character", "maintain standard of living", "more density in an already dense area"
Can you tell which is which?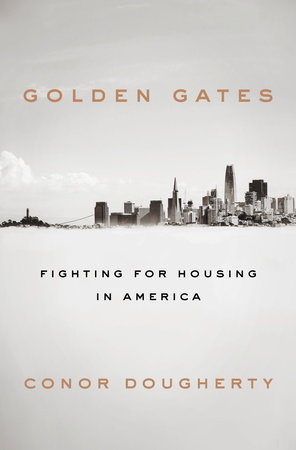 The first set of quotes are from California regarding a proposed apartment complex in Lafayette, California (a wealthy San Francisco suburb. [featured in Conor Dougherty's new book, "Golden Gates: Fighting for Housing in America."]
The second, more recent set of quotes are from Albemarle County's January 14th, 2020  Planning Commission public hearing regarding 990 Rio Road.
Both examples were building in areas designated for development; both faced significant citizen opposition.  In the California case, Dougherty reports
…the neighbors seemed to feel if their opposition was vehement enough, it could keep the Terraces unbuilt.
These cases, and hundreds of others like them across the county, are failing to build the number of units needed to house our workforce.  Someone must be thinking beyond the voters at the podium to the folks who have not yet arrived.
It was thinking of the future that led the community to build the South Fork Rivanna Dam in 1966.  The same kind of forward thinking help construct the more recent 50 year water supply plan.
Sean Tubbs of Piedmont Environmental Council spoke at the at the 990 Rio Planning Commission Public Hearing:
Mr. Tubbs noted that the UVA Research Park and the University itself was expanding, as well as the City of Charlottesville employers and the Broadway Blueprint.  He said if there are many employers coming to the area, people have to live someplace….

…. he wanted to be very specific about one particular data point.  He noted that UVA projects another 5,700 employees, roughly, in the next 10-15 years.  He said this comes from their Transportation Demand Management Plan, and that UVA is trying to get a handle on where the employees will park and live, and how those things are connected together.  He said people are studying the issue, and asked if not on the proposed site, where people would live.
Earlier today, the following post crossed my Twitter feed:
Talent is coming, where will they live? At what cost?
This past weekend I had the opportunity to chat about our region's affordable housing challenges with Michael Guthrie, Jerry Miller and Keith Smith on Michael's Real Estate Matters Radio program on WINA.  We discussed the definition of affordable housing. We (myself included) tend to focus on the first word rather than the second.  Terms such as Affordable to XX% of Area Median Income.
Charlottesville Tomorrow broke out what AMI is in Charlottesville:
While an important part of the discussion, I think we should spend an equal amount of time defining housing.  Last week in Business Week  Columnist Justin Fox indicated:
"About 63% of households in the U.S. now consist of two or fewer people, but 61% of the country's housing units have three bedrooms or more."  
Last week, there was a very positive work session with Charlottesville City Council on the housing affordability issue.  I regret I could not attend but listened remotely.  Luckily, Developer Nicole Scro tweeted a number of the slides.  I appreciate the clarity of the next steps in the process:
As one who has been critical of City staff on many occasions, this was a presentation the City Council needed.
Are we headed in the direction of San Francisco or will we find ways to allow construction of new housing units, everywhere, at every price point, for everyone?
Stay Tuned.
Respectfully Submitted,
Neil Williamson, President