By. Neil Williamson, President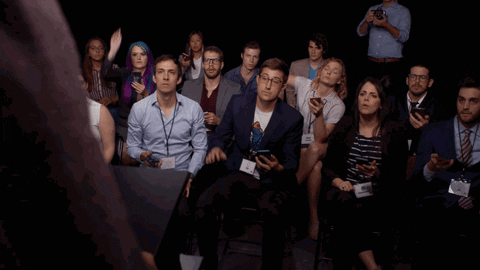 In two weeks (9/30), the three remaining  Charlottesville City Council candidates (Brian Pinkston,  Juandiego Wade, Yas Washington) will sit down with Town Crier Productions President Sean Tubbs and me to discuss their vision for the City.
The socially distant, in person, event will be held at 7 pm at the Hillsdale Conference Center (masks required).  The event will also be live streamed via Zoom.
Now comes your part – If you were provided the opportunity to ask the candidates a question – What would you ask?
Would you ask about the currently planned $.10 tax increase?

Would you ask about the tenor of City meetings?
Would you ask about the Police Chief firing?
Would you ask about the Future Land Use Map?
Might you ask about affordable housing?
Is economic vitality an important topic?
What of capital spending plans?
Should we ask about the proposed parking garage?
Or perhaps something else all together
Of course, Sean and I have questions but we want to open up the process to you.
Please comment here on the blog, send me an e-mail Neil@freeenterpriseforum.org or give me a call (434) 817-2380.
A good friend, Phil Palin, wrote about questions:
Who should I ask

Who is most likely to know

The answer to a persistent question

Uneasy, ill-formed, morphing

Stubborn in some lobe

What should I ask

What words can capture

The beguiling and elusive question

For many years refusing

To be revealed

When should I ask

When is it appropriate

A ripe moment for a fertile question

A season ready for asking

When will I know

Where should I ask

Where is a conductive setting

Where my question might be heard

Where can I find the words

Where answers await

Why should I ask

Who do I expect to listen

What potential might be revealed

When I ask the question

Where will it end
Please help us discern the important questions this election cycle.
Respectfully Submitted,
Neil Williamson, President
Neil Williamson serves as the President of the Free Enterprise Forum, a privately funded public policy organization focused on central Virginia's local governments. Learn more at www.freeenterpriseforum.org
Photo credit: Giphy.com